In today's digital era, investing and trading have evolved significantly. One such innovation is the demat account, which has revolutionized how securities are held and traded. In this blog post, we will delve into demat accounts, exploring their types, benefits, and the best depository participants to consider. We will also address some frequently asked questions to provide you with a clear understanding of this essential financial tool.
What is a Demat Account?
A Demat account, short for the dematerialized account, is an electronic repository that holds an individual's financial securities such as shares, bonds, mutual funds, and exchange-traded funds (ETFs) in electronic form. It eliminates the need for physical certificates by converting them into digital records. 
Those accounts are secure and password-protected and are managed by depository participants such as banks and financial institutions. D-mat accounts offer investors the convenience of trading and investing online and can also be used to transfer securities from one account to another.
Types of Demat Accounts:
This type of account is suitable for individual investors who hold securities for personal investment purposes. This type of account offers investors the ability to easily buy and sell securities, as well as the ability to transfer securities to other accounts. Regular Dmat Accounts are more secure than physical share certificates as they require less paperwork and offer better protection from theft or loss.
Designed for NRIs, this account allows the transfer of funds from the sale of securities to a foreign account. Repatriable Dmat Accounts allow for the seamless transfer of funds from the sale of securities to a foreign account, making it more secure than physical share certificates. This is because physical share certificates can be lost or stolen, whereas Dmat Accounts are more secure as they require less paperwork and offer better protection against theft or loss.
Similar to the repatriable account, the funds cannot be transferred to a foreign account. Non-repatriable Demat Accounts are a type of  Account that allows investors to hold domestic securities electronically. These accounts are best suited for investors who only invest in India and are not required to transfer funds overseas. 
Demat Account and Trading Account:
While a Demat account holds securities in electronic form, a trading account facilitates the buying and selling of these securities. Both accounts work hand in hand, as the dmat account is safe storage for your securities, while the trading account enables you to execute trades. 
The trading account also allows you to view your trading history, check the balances of your investments, and keep track of your portfolio. The Dmat account, on the other hand, allows you to transfer securities from one account to another, request dividends and interest payments, and update your details.
Benefits of a Demat Account:
Safe and Secure: Unlike physical securities that are prone to loss, theft, or damage, a Dmat account eliminates these risks. Securities held in electronic form are safeguarded against any potential mishaps, ensuring the utmost safety for investors.
Easy Accessibility: With a D-mat account, investors can easily access their holdings anytime. They can monitor their portfolio, track transactions, and receive timely updates on corporate actions, such as dividends and bonus issues, directly in their account.
Paperless Transactions: D-mat accounts have significantly reduced the reliance on physical paperwork. Investors can buy or sell securities with just a few clicks, eliminating the need for filling out forms, signing documents, and sending them through traditional mail.
Faster Settlements: The traditional process of transferring physical shares involves lengthy settlement periods. However, with D-mat accounts, the settlement process has become much faster and more efficient. Investors can now enjoy seamless and swift settlements, reducing overall transaction time and minimizing the risk of errors.
Nomination Facility: D-mat accounts provide investors with the option to nominate a person who will receive the securities in case of the account holder's demise. This feature simplifies the inheritance process and ensures the smooth transfer of assets to the nominee.
Single Account for Multiple Investments: A D-mat account allows investors to hold various financial instruments, including equity shares, bonds, debentures, and mutual funds, all in one place. This feature provides convenience and ease of managing multiple investments through a single platform.
Lower Costs: D-mat accounts have significantly reduced transaction costs associated with physical securities. Investors no longer have to incur expenses related to stamp duty, handling, and physical delivery charges, making investments more cost-effective.
Best Depository Participants to Open a Demat Account:
ICICI Dmat Account offers a range of benefits and features that make it a popular choice for investors. One of its key advantages is its user-friendly online platform, which allows investors to seamlessly manage their portfolios, monitor stock holdings, and execute trades with ease. The account also provides access to many investment options, including equities, mutual funds, bonds, and more, making it versatile for different investment preferences.
Additionally, ICICI Dmat Account offers competitive brokerage rates, ensuring cost-effectiveness for investors. With strong customer support and a robust research and analysis toolkit, it empowers investors to make well-informed decisions and maximize their returns.
SBI :
SBI Demat Account, provided by the State Bank of India, is known for its widespread presence and trustworthiness. One of the standout features is its integration with the SBI banking ecosystem, offering seamless fund transfer and simplified account management.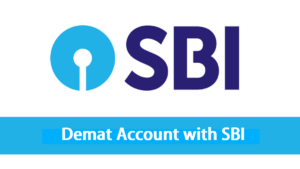 The account comes with the backing of a reliable and well-established financial institution, instilling confidence in investors. SBI's demat account also offers various trading and investment options, including equities, mutual funds, and government securities. It emphasizes safety and security, with advanced encryption and authentication measures in place to protect investors' assets.
HDFC :
HDFC Demat Account is favoured for its efficiency and comprehensive services. It offers swift and hassle-free account opening, which appeals to new investors. The account enables investors to diversify their portfolios by providing access to various financial instruments, including stocks, mutual funds, and bonds.
HDFC's research tools and market analysis reports assist investors in making well-informed decisions. Additionally, the account offers competitive brokerage rates and leverages the HDFC Bank's network for convenient fund transfers and customer support.
Frequently Asked Questions :
How long does it take to open a demat account? 
It typically takes 2-3 business days to open a demat account. You must also provide documents such as your ID proof, address proof, and PAN card.
Are there any charges associated with a demat account? 
Yes, there may be fees associated with opening a demat account. These fees may include account opening fees, maintenance fees, brokerage fees, and other charges. You should review the charges carefully before opening a demat account.
Can I convert physical shares into electronic form? 
Yes, it is possible to convert physical shares into electronic form. This can be done using a Demat account and with the help of a stockbroker. The stockbroker will help you transfer the shares to your account and guide you through the process.
Can I hold multiple demat accounts? 
Yes, you can have as many demat accounts as you need. However, you should be aware that you will have to pay fees for each account. Additionally, you will need to keep track of the different accounts and keep records of transactions.
How can I close my demat account? 
To close your demat account, contact your bank or broker and provide them with the necessary documents. They will help you with the process and provide you with the necessary paperwork. Once your account is closed, you will receive the final balance.
Conclusion:
A demat account is an indispensable tool for modern-day investors, providing a secure and convenient way to hold and trade securities. With its numerous benefits and the availability of reliable depository participants like ICICI, HDFC, and SBI, opening a demat account has always been challenging. By understanding the fundamentals of demat accounts and clarifying common queries, we hope this blog post has empowered you to take the next step towards a seamless investment journey.